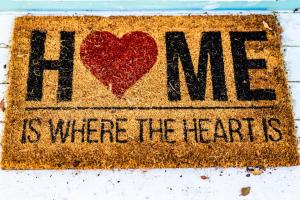 Buying a home is a big emotional and financial step. The journey to buying a home means making many decisions, both large and small. I want to help you feel comfortable that you are making the very best decisions for your family.
There are three key questions you should answer when first considering buying a new home.
Do I need to sell my current home first? In some situations, when the market is particularly fast moving, it can be beneficial to sell first, before making an offer on a new home. This means, when you find the right house, you are in a position to make a clean offer right away. Not sure about the market, or if you should put your home up for sale first? I can help you make that decision based on current local stats.
How much can I afford? Buying a home is likely the largest financial investment you will ever make. It's important to know exactly what you can afford before you start looking at homes. This way you don't fall in love with a home that doesn't fit your budget. There are many online calculators that will help you estimate your payments, but the best thing to do is have a talk with a qualified mortgage consultant. They will be able to preapprove you for a mortgage so you know exactly what you can afford. You can start with the banking institution you currently use, or I can recommend a trusted mortgage advisor.
What are my needs and wants? It's good to start out with a rough list of what you need and want in a new home. This list will likely change as you start looking at homes, but it's helpful to generally know which features are important to you. Once you have a list, the next step is to start looking at homes!
Call me and we'll get the process started.
Why You Shouldn't Buy Your Home With The Listing Agent
CMHC Announces New Rules to Increase the Buying Power of Purchasers with Legal Rental Suites
"We had our home sold in four days and our return was exactly what we were expecting. Her knowledge and understanding of the market was exactly what we had hoped for. If you are buying please consider Lisa Sinopoli. You won't be sorry I promise you."